Tubefilter is taking over the racetrack once again for our 9th annual VidCon kickoff party!
Each year, online video creators and industry members get together on the eve of VidCon for a night of epic fun—before all the madness begins. Last year over 1,700 attendees joined us for fun, games, and reconnecting with the community. Now in its 9th year, the Tubefilter VidCon Pre-Party is the largest and longest standing independent creator event at VidCon.
RSVP at tubefilter.com/speed before tickets run out!
Wednesday, July 10, 2019 • 7 pm to 10 pm • K1 Speed Anaheim
Subscribe for daily Tubefilter Top Stories
---
HDBeenDope to Perform Hit Single 'Byrd'
Brooklyn, NY-based up-and-coming rapper HDBeenDope will be performing at the Tubefilter VidCon Party!
The official music video for the superstar emerging artist's latest single Byrd has passed over 500,000 views on YouTube—and is approaching one million streams on Spotify.
Thanks to Epidemic Hip-Hop for making this performance possible.
---
Drone Research Project
We 're extending an invitation to all attendees to take part in a 90-minute drone focus group during VidCon 2019—and earn a $100.00 Amazon gift card for your participation!
Submit your information, and once you're selected, we'll be in touch ASAP to schedule your group session.
Request to participate at tubefilter.com/drones
---
TuneMoji Creator Lounge
TuneMoji is taking over the mezzanine to host the Creator Lounge! The lounge is open exclusively to invited guests with a balcony view over the racetrack, open bar, karaoke, and a candy station!
Be sure to download the TuneMoji app to show at the door to gain entry.
---
Donut Media Industry Lounge
Donut Media, the fastest growing automotive channel on YouTube, is back this year with free kart racing and, for the first time ever, is hosting the private Industry Lounge! Catch us outside with some featured Donut cars as well.
---
RARE GLOBAL CEO Photo Experience
RARE GLOBAL—a boutique talent management firm focused on beauty, fashion and lifestyle—invites you to take a photo in your very own CEO office!
RARE GLOBAL manages top tier YouTube stars and content creators, working with marquee global brands at the forefront of digital media.
---
Dance Party and Open Drum Session with DJ Stephanie Loayza and Macdrums
Tubefilter resident DJ Stephanie Loayza will be back in full effect, along with Macdrums and his electric drumkit—open for jam sessions!
---
Food Truck City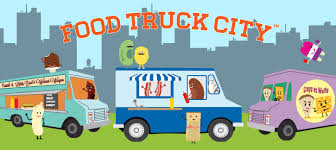 Get your grub on! Food trucks will be located in the parking lot right outside the entrance.
Salt N Pepper and Maiz Cocina will be there, along with Rio Soft Serve Ice Cream for dessert!
---
Pre-Register for K1 Kart Racing
FREE RACING! Make sure to pre-register with K1 Speed so you don't have to wait in line to do it when you get there.
Pre-register here. Event code: 575450
---
RSVP at tubefilter.com/speed before tickets run out!
Wednesday, July 10, 2019 • 7 pm to 10 pm • K1 Speed Anaheim