Tubefilter is taking over the racetrack once again for our 10th annual VidCon kickoff party—fueled by Jellysmack!
Each year, online video creators and industry members get together on the eve of VidCon for a night of epic fun—before all the madness begins. Last time over 1,500 attendees joined us for fun, games, and reconnecting with the community. Now in its 10th year, the Tubefilter VidCon Pre-Party is the largest and longest-standing independent creator event at VidCon.
RSVP at tubefilter.com/speed before tickets run out!
Wednesday, June 22, 2022 • 7 p.m. to 10 p.m. • K1 Speed Anaheim
Subscribe to get the latest creator news
---
Powers Pleasant and Erick the Architect to perform hit single "Overseas"
Slip.stream, the hottest creator-safe music platform, is bringing special musical performances to the party: Powers Pleasant and Erick the Architect, whose single "Overseas" just got released featuring Maxo Kream and Bas, as well as performances from DaylinXL and Longe2K.
---
Free electric kart racing all night
Make sure to pre-register with K1 Speed so you don't have to wait in line to do it when you get there.
Pre-register here. Group event: Tubefilter Party
---
Join Jellysmack in the VIP Trackside Balcony
Jellysmack—the global creator company—is taking over the mezzanine to host our VIP Trackside Balcony, featuring Open Bar, a Candy Station, and Karaoke! The balcony is open exclusively to invited VIPs with a view over the racetrack.
---
Dance party and open drum session with DJ ∆WSUMØ
Tubefilter resident DJ AWSUMO will be back in full effect, along with Nathan Reyes on guitar and Miss D Nice on the electric drum kit—open for jam sessions!
---
Donut Media is bringing back the hotness
Donut Media, the fastest growing automotive channel on YouTube, is back this year! Catch us outside with the iconic HiLow 350Zs as well as our brand new and fully stocked Donut Merch Van.
---
Hanjan Wellness Experience presented by Gushcloud
Gushcloud is revving up for VidCon with our Hanjan Rover photo opportunity! Come catch us outside and try our Hanjan Wellness products to get you through the week.
Gushcloud International—a global, technology-driven digital talent and media company, focused on influencer marketing, entertainment, IP, and commerce.
---
Food Truck City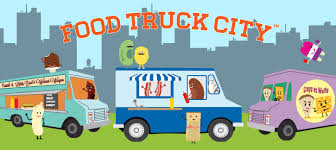 Get your grub on! Food trucks will be located in the parking lot right outside the entrance.
Salt N Pepper, TK Burgers, and Taco Cartel trucks will be there and Rio Soft Serve Ice Cream truck with dessert!
---
RSVP at tubefilter.com/speed before tickets run out!
Wednesday, June 22, 2022 • 7 p.m. to 10 p.m. • K1 Speed Anaheim